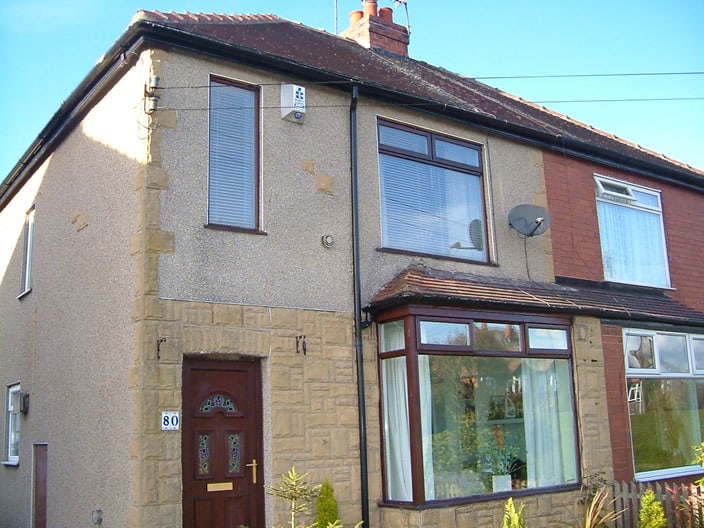 We Remove Render, Pebble-dash, Tyrolean Trowel & Spray Textured Coating and of course the scourge of the 80's, Ugly Reconstituted Stone Cladding.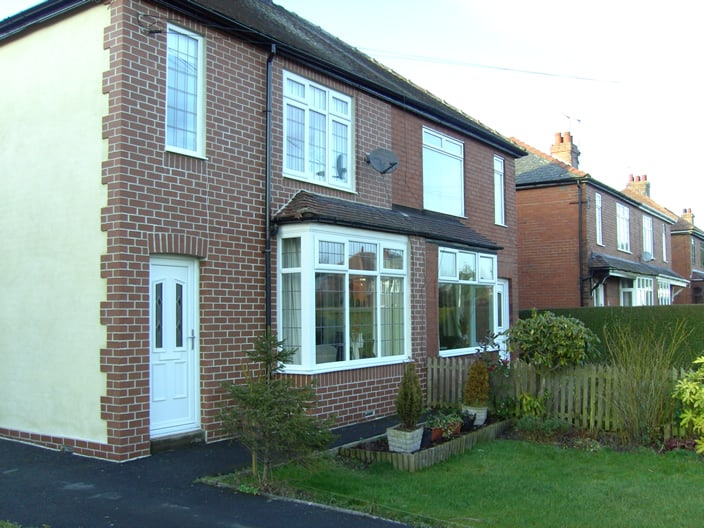 We can remove Render, pebbledash, tyrolean  trowel textured coating and of course the scourge of the 80's, We can remove that embarrsing stone cladding.
Are you planning on Removing Stone Cladding from your house. Or perhaps you have seen a house for sale with stone cladding or pebble-dash on the walls and wonder if its worth buying. If you need information as to what can be done with stone cladded or painted pebble-dashed walls, then this is the site to help you.
Removing stone cladding, textured coating and pebble-dash it's what we do!
Back2Brick have been involved in stone cladding and the wall renovation industry for over 35 years. Offering a professional service covering most of the UK. We can assist you with the restoration of your property. We can remove pebble-dash (AKA pebbledashing) render, textured coating and stone cladding
Removing stone cladding requires careful consideration not only in respect of damage limitations to the walls during the stripping off process but also the subsequent  restoration options which will have to be factored in once the cladding or render has been taken off.
We have seen many a restoration job ruined by hasty mechanical damage or excessive sand blasting. Many inexperienced  builders recommend hard cement renders be applied once stone cladding or render has been removed, which on solid wall houses can lead to damp and other problems again further down the road
This is where our knowledge and experience comes in.
Although removing stone cladding and the remedial work that's often required may present you with a daunting challenge our experience and knowledge will provide the solution,  helping you with the recovery of your homes looks and  its value.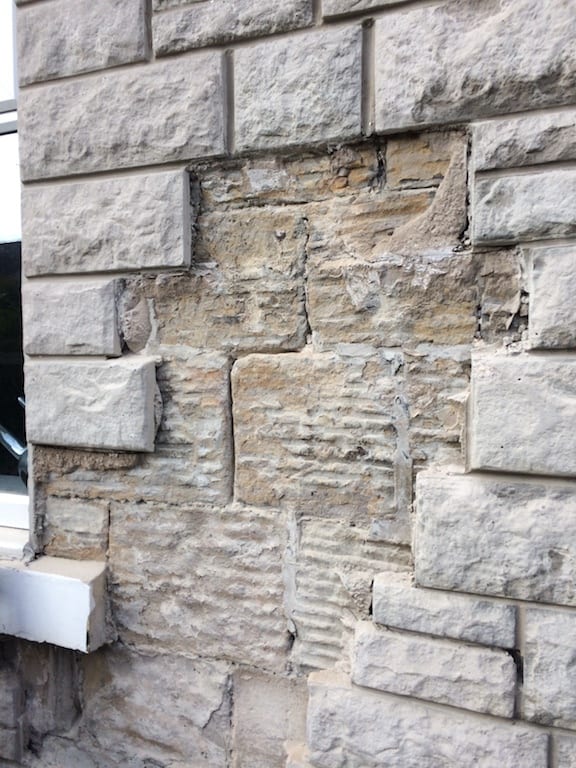 Our services include removal of stone cladding from brick or stone walls. Removing Textured Coating, taking off Cement Render, Removing Pebble Dash, Cleaning Paint from walls. We can offer additional services such as acid cleaning for brick and stone  Lime render, Lime pointing, Brick Cladding and all types of modern renders with the option of external wall insulation.
Look at the Portfolio page and see the results.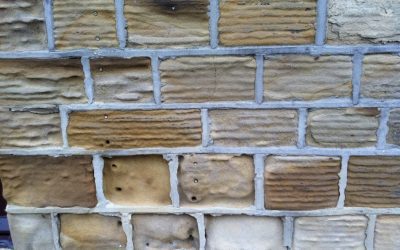 Cement Pointing-Rendering The risks of using cement materials on old period houses Below you will see some pictures of the irreparable damage that sand & cement (concrete) materials can do to old solid walls (stone or brick) Pointing or rendering materials that...
read more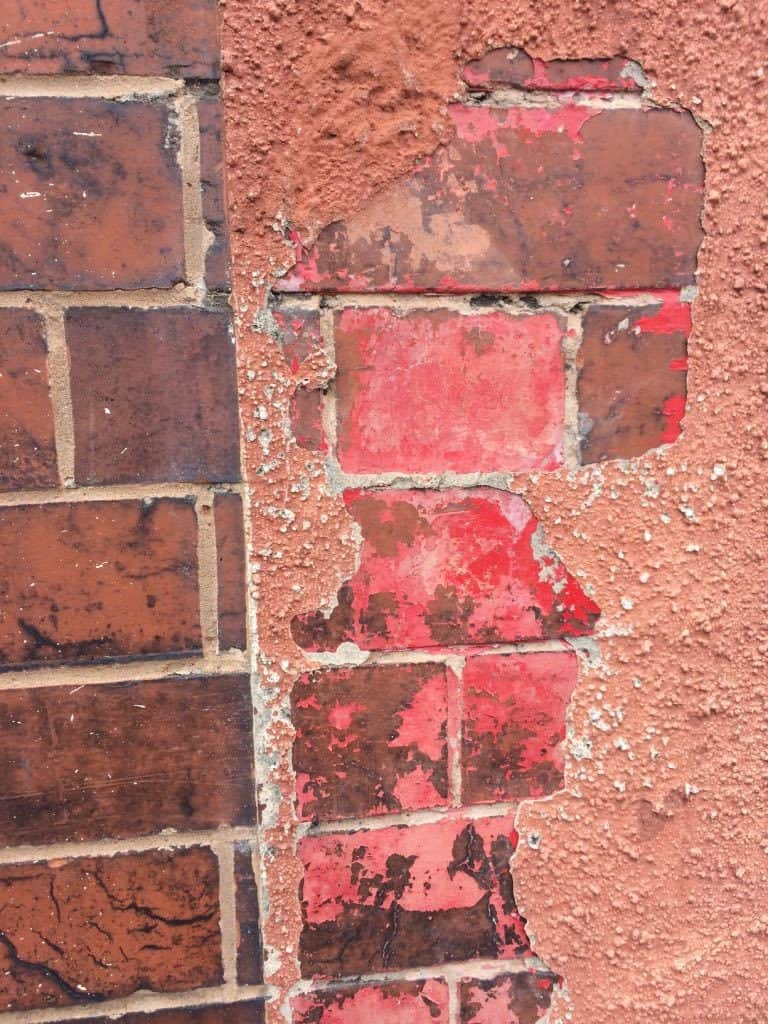 Textured Coating Problems: The aftermath
It is not just stone cladding that can ruin houses. In the past many properties have been promised a 'lifetime guarantee' on the installation of exterior wall textured coating. Often sold as an answer to a damp problem, the installation of these thick resin wall coatings usually made things worse. These types of coatings AKA spray or trowel high-build coatings can be up to twenty times thicker than normal masonry paint, they do not breathe. On a solid wall, they are particularly bad as they stop moisture within the wall from escaping. Over time they are also prone to cracking, allowing water to penetrate and get trapped within the wall.
Removing textured coating or paint from brick walls can be a very difficult task. We have the skills and equipment to make it possible.
We can resurrect even the most battle-scarred of properties allowing them to breathe once more.
Look at our dedicated Paint Cleaning from brick and Textured Coating Removal  website
Get in Touch
If you need more information on any of our restoration and cleaning services or want some friendly help and assistance with your project please get in touch with us today.